We Will Ride 500 Miles

Total raised
£450.00
+ £107.50 Gift Aid
My Story
In March the company I work for, Cedar Bay ran a charity initiative to walk 10,000 steps a day every day for a month as part of a year of fund raising activities. I could not commit to that (and fair play to those that not only managed it but smashed it) but was inspired and as a result my family (myself, wife and two children aged 7 and 13) have set ourselves a challenge to ride 500 miles in April on our exercise bike. To paraphrase the Proclaimers "We will ride 500 miles". The rules: 1) I must do the intervals programme on the bike for at least 30 mins on the hardest level I can manage every day (because this was my stupid idea) 2) everyone else should ride every day (or make up for it the next day), 3) it must be in addition to whatever other exercise we would have done that day (too easy to substitute a jog for a ride otherwise) - the day of and the day after "leg day" were horrible this weekend! We have plotted a route and just over 500 miles takes us from our home to a town in France that will be familiar to most English school children: La Rochelle. We're 5 days into the challenge as I write this and are just approaching Portsmouth to get on the ferry but will ride the 100+ mile crossing to France before continuing our journey. It's already tough going but it's great to see the kids motivated and they're going great guns. I'm hoping that by the end of the month we'll have continued past the target and made it as far as Bordeaux on our travels. If you are able to support us with a donation it will not only help a great cause but motivate us to push harder for longer to do you proud. Cancer Research is a great charity to support, there can't be many families cancer has not affected and we are no exception to that. The sooner this horrible disease can be beaten by the great scientists working on it the better for everyone. Thank you for reading. Words from CRUK themselves follow: We have 4,000 reasons to believe we can beat cancer; that's how many smart minds are working in the best research facilities across the country to find new ways to prevent, diagnose and treat this disease. When you support Cancer Research UK, you are not only funding research into life-saving discoveries, kinder treatments and ways to educate people about lifestyle choices, but you are also helping to keep loved ones together for longer, see people reach milestone birthdays and bring forward the day when all cancers are cured. With one in two of us likely to be diagnosed with cancer in our lifetimes, our research is vital. Cancer Research UK is the only charity to research all 200 cancer types without government funding. Support like yours ensures we can continue our work, bringing about more breakthroughs, more treatments and more cures than ever before. Everything we achieve for our life-changing research is thanks to the generosity and dedication of our volunteers. Simply put, we could not achieve these breakthroughs without your support. You don't have to wear a lab coat to beat cancer.

With almost 140 women diagnosed every day, breast cancer is the most common cancer in the UK. And, although rarer, around 350 men are also diagnosed with breast cancer every year. The good news is more than two-thirds of women now survive 20 years or more. Help Cancer Research UK find new ways to diagnose and treat the disease.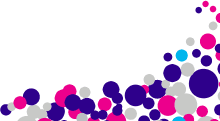 Latest updates
With Cancer Research UK Giving Pages more of the money raised goes towards beating cancer. Aside from the credit and debit card fees, every penny donated goes to Cancer Research UK.
All donations made to this page will automatically be transferred to Cancer Research UK.