we're doing this!!!

Total raised
£50.00
+ £11.25 Gift Aid
25% of the £195.00 target
My Story
Cancer is one of the leading causes of death in the world.. It affects everyone – the young and old, the rich and poor, men, women and children – and represents a tremendous burden on patients, families and societies, THIS IS POSSIBLY COMMON KNOWLEDGE Yet, many of these deaths can be avoided. Between 30-50% of cancers are preventable by healthy lifestyle choices such as avoidance of tobacco and public health measures like immunization against cancer causing infections. Others can be detected early, treated and cured. Even with late stage cancer, the suffering of patients should be relieved with good palliative care. Below are some facts about cancer that are worth being reminded of /informed, we could all do our bits to fight this deadly condition Did you know that…. 1. Worldwide, in 2018, the 5 most common types of cancer that kill men are (in order of frequency): Ling, liver, stomach, colorectal and prostate cancer 2. Worldwide, in 2018, the 5 most common types of cancer that kill women are (in order of frequency): breast, lung, colorectal, cervical and stomach cancers 3. In 2017, less than 30% of low-income countries reported treatment services were generally available compared to more than 90% of high-income countries 4. In 2015, almost 10million people died from cancer, nearly 1 in 6 global deaths 5. About 70% of all deaths from cancer occur in low- and middle –income countries 6. Between 30-50% of cancers are preventable. Tobacco use is the single largest preventable cause of cancer in the world, and is responsible for approximately 22% of all cancer-related deaths 7. 1n 2012, cancer causing infections were responsible for up to 25% of newly diagnosed cancer cases in low-and middle-income countries. Human papillomavirus (HPV) causes cervical cancer and hepatitis B (HBV) causes liver cancer. Vaccination against these two viruses could prevent 1.1 million cancer cases each year 8. The economic impact of cancer is significant and is increasing. The total annual economic cost of cancer in 2010 was estimated at approximately US$1.16 trillion 9. Worldwide, only about 14% of people who need palliative care currently receive it 10. Only one in five-low and middle-income countries have the necessary data to drive cancer policy https://www.who.int/features/factfiles/cancer/

Cancer survival rates have doubled over the past 40 years. Consistent progress is being made but improvements to technology and ground-breaking work offer new opportunities to find different ways to prevent, diagnose and treat cancer and improve survival rates even further. Help Cancer Research UK improve results even faster.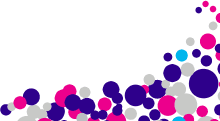 Latest updates
With Cancer Research UK Giving Pages more of the money raised goes towards beating cancer. Aside from the credit and debit card fees, every penny donated goes to Cancer Research UK.
All donations made to this page will automatically be transferred to Cancer Research UK.