Understanding DCIS and reducing unnecessary treatment

Total raised
£0.00
+ £0.00 Gift Aid
0% of the £1,000.00 target
Fri 22 Mar 2019 - Sat 15 Feb 2020
My Story
In February 2019 I was diagnosed with an early form of breast cancer called DCIS (Ductal Carcinoma in Situ) Around 7,400 women and 30 men are diagnosed with this type of cancer each year in the UK. The most common type of non-invasive breast cancer, also known as pre-invasive or intra-ductal carcinoma. I'd never heard of this before diagnosis, being told I had cancer was incredibly scary and making a choice to have a mastectomy or lumpectomy and radiation was emotionally tough. However, I feel incredibly fortunate to have been diagnosed at an early stage. Leaving mine untreated and "watching and waiting" was not an option for me as I lost my mother at a very early age as she waited before getting a diagnosis and her cancer was found too late to be easily treated with surgery. I would love to help raise funds for research into finding out which DCIS will become cancer, and which won't so that in the future less unnecessary treatment is needed and therefore more resources can be spent on helping those with later stage more serious cancers. I will be donating a % of the commission I receive as self-employed commission only payments consultant, and also no doubt.. will organise a few events such as gin or wine tastings over the next year. Whilst I cannot specify that all monies raised by us will go specifically to fund research into understanding DCIS, I have chosen to support Cancer Research UK as they are already funding projects conducting research into DCIS.

CAUSE
Understanding cancer
Understanding the fundamental biology underpinning cancer is vital for finding cures sooner. Cancer Research UK is a world leader in finding out what makes cancer start, grow and spread. Help fund researchers to discover ways to prevent, diagnose and treat cancer more effectively.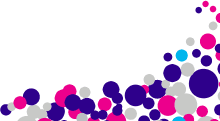 Latest updates
Sarah needs your support. Be the first to make a donation.
Donate
With Cancer Research UK Giving Pages more of the money raised goes towards beating cancer. Aside from the credit and debit card fees, every penny donated goes to Cancer Research UK.
All donations made to this page will automatically be transferred to Cancer Research UK.