Team Simpson

Total raised
£0.00
+ £0.00 Gift Aid
Race for Life for Cancer Research
We're raising as much as we can to beat cancer, our mummy has cancer and we want her to get better.
My Story
Hi- mum had to set this page up for us because we're not old enough. We're the Simpson children, Emma (14) Evie (9) Josie (7) and Archie (6). 7 years ago our mummy got pregnant with our little brother and when he was only 6 weeks old and he was still in her tummy she was told she had breast cancer. She had to have an operation and chemotherapy for 6 months and then Archie was born. Josie was just a little baby, Evie was a toddler and Emma was just a little girl. it was hard for mummy. She was very poorly but she got better and we were all happy. But then the nasty cancer came back in mummy's spine and since then it just keeps on growing. It's in her pelvis, lungs and brain. She's been in hospital so much and we miss her and feel sad when she's sick. She is so brave and tries her best to be always be there for us and daddy and love us even if she's feeling very tired and poorly. We all want to run this race to help our mum. To show her we love her and to raise money so that there will always be medicines that will help our mummy still be here when we are all grown up. Mummy's mummy, our granny, died of cancer and only Emma got to meet her. We wish we'd had a chance to meet her too. Cancer is horrible. We are so pleased that Cancer Research makes medicine that helps mummy and other people too. Will you help us make £100- we will run as fast as we can for our brave mummy. Thank you.

With almost 140 women diagnosed every day, breast cancer is the most common cancer in the UK. And, although rarer, around 350 men are also diagnosed with breast cancer every year. The good news is more than two-thirds of women now survive 20 years or more. Help Cancer Research UK find new ways to diagnose and treat the disease.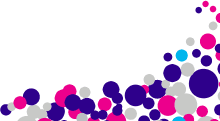 Latest updates
Rebekah needs your support. Be the first to make a donation.
Donate
With Cancer Research UK Giving Pages more of the money raised goes towards beating cancer. Aside from the credit and debit card fees, every penny donated goes to Cancer Research UK.
All donations made to this page will automatically be transferred to Cancer Research UK.