Help Dom And Chan Sow The Seeds Of Survival

Total raised
£5.00
+ £1.25 Gift Aid
We're taking on the Game Changer Challenge for Cancer Research UK, planting and sustaining as many virtual seeds as we can to represent how many lives could be saved with your support.
In memory of
Peter Unwin, my Grandad, and Irene Johnson, Chan's Grandmother
My Story
This February, we will be taking on a gaming challenge to help raise money for Cancer Research UK. By planting as many virtual seeds as we can, nurturing them, and watching them flourish, growing our farm as big as it can get, and helping as many villagers with their problems along the way in a mammoth 12-hour endurance test, we hope to raise money to do the same in reality. With your help, we can convert those healthy in-game plants into real-life cancer patients brimming with hope for the future, by donating towards research into potentially life-saving and life-altering cancer treatments, care, and support. "There will come a day when you feel crushed by the burden of modern life, and your bright spirit will fade before a growing emptiness. When that happens, you will be ready for this gift..." I lost my Grandad to cancer almost 20 years ago, a man who loved gardening and whom I loved who always supported my endeavours and had a real zest for life. The way the start of this game mirrors my reality is truly quite scary, and hits very close to home. Stardew Valley begins with a message from your dying grandfather urging you to enjoy life before it's too late, asking you to take over his dilapidated farm and forge a new, stress-free and happier life for yourself by forgetting the worries and bustle of the city and by absorbing yourself in nature. He used to love gaming too, playing Crash Bandicoot, Air Combat and Abe's Exodus well into his 60s and 70s, inspiring my lifelong passion for gaming. He introduced me to the PlayStation as well, and I have many fond memories playing games with him and the whole family. His hobby of playing helped him be at peace and distracted him during his final days struggling with his illness, so I felt it more than fitting to game in his memory. We will also be raising money in honour of Irene Johnson, Chan's beautiful Nan, who was one of the nicest people I've ever met, and who spent her life cooking for, encouraging, inspiring, and loving our whole family, and bravely fought against cancer and sadly lost her battle in 2018. She probably wouldn't have understood the concept of a game like Stardew Valley, but she loved butterflies, gardening, flowers, nature, good food, sunshine, anything pretty and girly, and family, and helped Chan get through bad patches in so many ways, so I think if she was a gamer, she would have absolutely adored this game too. Both of these incredible people would wholly approve of the idea of having fun and raising money for a fantastic cause such as this, and spreading a bit more joy and positivity in the world was what they loved to do. Plus, they both loved to garden more than anything. On the 26th of February, we have decided to raise money for charity in their honour in our own way. The challenge will consist of us gaming in shifts from noon till night - 10am till 10 pm - on the 26th of February on Stardew Valley, as we attempt to farm every inch of land around the farm possible, cultivate, grow and sustain as many plants as we can and try to help as many villagers as we can along the way, before our time is up. I will document our progress throughout the challenge with regular photo and text updates on this page, with video recordings of the gameplay footage coming shortly after. We may even stream it on Twitch as well. Stardew Valley is a brilliant game - and as it happens, it begins with the dying wish of your grandfather imploring you to escape from the harsh realities of life, and start a new life in the country to truly appreciate the life you have. Its one of our favourite games - and has helped relax, calm and entertain many the world over. It is well renowned for revitalising the farming genre and has a peaceful, relaxing nature that helps thousands of people suffering with physical and mental disorders across the globe. It is a perfect game that beautifully reflects the good and bad in life, provides beautiful real world commentary and positive life lessons, and celebrates the happiness of life whilst embracing the sad parts as well. All through something as innocuous as farming. We thought it would be a perfect game to attempt for this challenge - firstly, we're addicted to it, but second - the simple, quaint and cute setting contrasts perfectly with the harsh topics we are raising money for. So all in all, this is a nice way to tie it all together and do some good along the way. Every penny makes a huge difference to vital cancer research so please help us to take our fundraising to the next level and show your support with a donation to our page. We are hoping to raise £100 however you can donate before or after the 26th if you prefer. It you are interested in purchasing the game, head to https://store.steampowered.com/app/413150/Stardew_Valley/ Let's kick cancer's arse and prove that gaming is more than just a hobby! Thanks for reading 🌞🍇🍈🍉🍊🍋🍌🍍🍎🍏🍐🍑🍒🍓🥝🍅🥥🥑🍆🥔🥕🌽🌶️🥒🥦🍄🥜🌰💐🌸💮🏵️🌹🥀🌺🌻🌼🌷🌱🌲🌳🌴🌵🌾🌿☘️🍀🍁🍂🍃

Cancer survival rates have doubled over the past 40 years. Consistent progress is being made but improvements to technology and ground-breaking work offer new opportunities to find different ways to prevent, diagnose and treat cancer and improve survival rates even further. Help Cancer Research UK improve results even faster.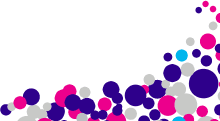 Latest updates
With Cancer Research UK Giving Pages more of the money raised goes towards beating cancer. Aside from the credit and debit card fees, every penny donated goes to Cancer Research UK.
All donations made to this page will automatically be transferred to Cancer Research UK.