Rosemarie's Giving Page

Total raised
£1,111.00
+ £227.75 Gift Aid
202% of the £550.00 target
Shine London 2019 - Half Marathon
Sat 21 Sep 2019 - Sat 21 Sep 2019
I'm walking at Shine Night Walk in the fight to beat cancer.
In memory of
Aaron Roberts
My Story
The last 18 months have changed me. However, I am glad to be able to say, "I am a survivor." After initially ignoring a lump I first noticed in July 2017; in September, I was diagnosed with Grade III Triple Negative Breast Cancer. Later in November, it was discovered I was a carrier of the mutated gene BRCA 2. I was told my type of cancer was aggressive so I stepped in the ring and began my fight. I had many things working for me. God, my family, friends, my medical team and the power of positivity. I am not going to lie it was not easy. You deal with a range of emotions and half the time they are not even yours! The first bit of physical pain I felt was my first day of chemotherapy.  Before my second round of chemo, I had asked my eldest daughter to cut my hair short. A few days later, in the morning I caught a glimpse of myself as walked past the mirror. To my despair, I saw that my hair had begun to fall out leaving bald patches. I looked shockingly ill. I just cried for myself. That was another first.  I soon learnt that this process would rely on me repeatedly pulling myself back up and pushing through. A breakthrough moment was when a friend gave me a book called The Power. I took from it the need for recognising reasons for gratitude and the power of positivity. Each morning I would remind myself of something to be grateful for which in turn manifested a positive attitude within me.  During my six months of chemo, I would send out a weekly update as a broadcast to a group of close family and friends. Responses I received lifted me, pushed me forward, made me realise this was not my end; it was just something I had to go through. My moto was always, "I've got this!" My active treatment included chemotherapy; a double mastectomy with reconstruction; radiotherapy and removal of my ovaries - 5 children down the line, I was ok with that. Due to complications with one breast in December 2018, I underwent another unplanned surgery in January 2019 with the possibility of still further surgery looming.  With all that has happened, I am humbled, grateful to be here and cancer free. With a smile on my face I can now say, "I had that!" I want to do this for those who have been personally touched or know someone who has been touched by this disease. Cancer is not going away, but we must equip scientists and ourselves with the knowledge to stay in control and survive. Please sponsor me, not only for myself but also to empower each and every one of us going forward

With almost 140 women diagnosed every day, breast cancer is the most common cancer in the UK. And, although rarer, around 350 men are also diagnosed with breast cancer every year. The good news is more than two-thirds of women now survive 20 years or more. Help Cancer Research UK find new ways to diagnose and treat the disease.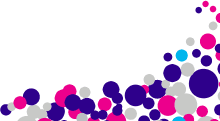 Latest updates
With Cancer Research UK Giving Pages more of the money raised goes towards beating cancer. Aside from the credit and debit card fees, every penny donated goes to Cancer Research UK.
All donations made to this page will automatically be transferred to Cancer Research UK.