Nilanjani's fundraising page

Total raised
£901.00
+ £197.50 Gift Aid
180% of the £500.00 target
Shine Night Walk - Full Marathon
My Story
On 23rd September 2017 I hope not just to walk, but finish the Shine Marathon. It is a HUGE challenge for me, one because it involves large crowds and two because it kick starts at 9.20 pm which is pretty much my bedtime! Why do I want to do this you ask? Well, as I speak ( or in this case type) my Dad is in hospital undergoing his 4th cycle of chemotherapy. In March 2014 my brother and I flew back home to be with our parents. This was the first time in years that the 4 of us were together, under one roof. Unfortunately, this was a bittersweet reunion. A couple of days before, Dad's biopsy reports had come through.The tumor in his colon was malignant, it had to be removed immediately! The surgery was long and an extremely painful wait. I still remember wanting to throw up when the surgeon showed us the tumor as Dad was wheeled out. How could he have lived with that inside of him for so long? It was hard to understand.......there were so many unanswered questions. If you look up Colon cancer, it seems to be a fairly common cancer.....however, most often than not, its symptoms are very easily confused with bowel issues like IBS or even food intolerance's. Catching it at an early stage can be tricky....we were somewhere in the middle. The result of such a huge Op meant Dad was left with a colostomy bag. He hated it with all his might so couldn't wait to get rid of it when he finished his Chemotherapy cycles in summer 2015. We breathed a collective sigh of relief! The battle was far from over, but at least, for now, he got what he wanted. He managed to find the strength and braved a long flight to London in Autumn 2015. It was difficult to see him suffering with an unsettled gut but at least he was trying to put things behind him. All through this my Mum stood firmly by his side. She is his backbone, his strength and weakness in equal measures. Without her he just wouldn't be! Scan after scan has left us in limbo! We've sadly, never quite got an all clear. It has always been a situation of wait and watch......and wait and watch we have! Earlier this year one of the lymph nodes on watch started to create havoc. So here we are now! 4th cycle with 4 to go. Different drugs so different after effects. The hair has gone.....but the spirit is still strong! WE WILL get through this!! I believe in positive energy and the effect it has on us. So, I'm attempting this walk that's now only 12 days away, feeling positive but nervous all at the same time. I've done 1 long walk of 25 km and have felt fairly strong but only time will tell. Please donate if you can as every penny counts....but if not, do cheer me on along with the thousands of others who are walking for this worthy cause.

Over the past 40 years there's been dramatic progress in tackling bowel cancer and half of people diagnosed will now survive for at least 10 years. But with bowel cancer still claiming around 43 lives each day, more research still needs to be done. Help Cancer Research UK find new ways to prevent, diagnose and treat the disease.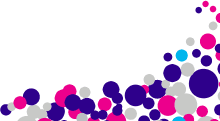 Latest updates
With Cancer Research UK Giving Pages more of the money raised goes towards beating cancer. Aside from the credit and debit card fees, every penny donated goes to Cancer Research UK.
All donations made to this page will automatically be transferred to Cancer Research UK.