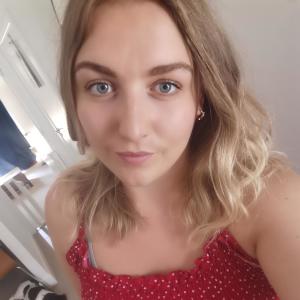 My beautiful mother Julie

Total raised
£0.00
+ £0.00 Gift Aid
I'm raising money to help a great cause and to find meaning to life. Everyone deserves their chance.
In memory of
Julie Elizabeth Barrow
5th Nov 1962 - 7th Sep 2016
My Story
Thanks for taking the time to visit my fundraising page. Cancer has happened, and is still happening and at the moment it feels unstoppable. My mother Julie was taken from me, my family, on the 7th September 2016 by Oesophageal and Stomach cancer, just 2 months after being diagnosed with it. Two months after sharing her first holiday with her beautiful grand-daughters, but also two months after sharing her last family holiday. She witnessed her eldest daughter Lucy get married and have these beautiful children, but she will never witness the same for my brother Luke or I. She was 53years young, and boy did she love life, she treasured her family and always worked part time or full even when we were babies. She had incredible work ethics and she worked in a pharmacy so understood how important medication was and is to people. Watching her deteriorate at such rapid speeds was honestly the most horrific time of my life, watching her take those last breaths whilst we held her hand sobbing. I've never shared my story until now, how traumatic it was to say goodbye to the one person who can love you unconditionally, the one person who brought me up and nurtured me. There's no one like it, and she can never be replaced no matter what people say. It's a feeling that actually cannot be understood until you've felt it. She didn't reach Chemotherapy, she was far too ill and incurred water on the lungs which had to be drained every day, because this didn't get better she had stents put into her bladder, but even that didn't help water retention. She became bedbound and was moved to Holm Towers in Penarth. Instantly we knew something was not right. She was in there for a week before demanding to come home because no one could help her. She came home and became delirious and she hallucinated dramatically. She became restless. When we heard the words '12 hours', it broke my heart. My beautiful mother, the thought of never seeing her eyes again just broke me, I'll never be repaired. That hole of emptiness will forever be there, and you can only wish you did more. We guided her up to the angels above, held her hands and reassured her we were there for her and we wouldn't let her be alone. She was ready, and she left. Every song, every occasion, every action you do, you're constantly reminded of her and how it relates to her. A world without your mother isn't really a world at all, it's a place that you become used to whilst you find yourself. Yes I become bitter by those cancer victims who beat it, but I'm also hopeful that we can find a cure for all cancer types eventually. It will not happen overnight, but it will happen. It's important we do what we can whilst we can. There is nothing more important than life.

Oesophageal cancer rates are rising in the UK, and it's one of the hardest cancers to treat. It's the sixth most common cause of cancer death and survival rates are poor. Help fund one of Cancer Research UK's top priorities – finding ways to improve survival from the disease.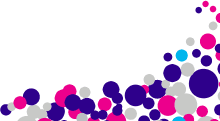 Latest updates
Sophie needs your support. Be the first to make a donation.
Donate
With Cancer Research UK Giving Pages more of the money raised goes towards beating cancer. Aside from the credit and debit card fees, every penny donated goes to Cancer Research UK.
All donations made to this page will automatically be transferred to Cancer Research UK.