Riding for Adam
Total raised
£296,150.00
+ £8,716.71 Gift Aid
91% of the £325,000.00 target
For Adam Van Cleef, and his Grandad, John Bayliss, whose lives were marked by faith, hope, and love. Both at peace.
In memory of
Adam Van Cleef & John Bayliss
My Story
Riding for Adam is something we wish did not exist, but it does because Adam (James' son and Mark's nephew) was diagnosed with a rare cancer, synovial sarcoma, in 2016. He sadly died on 19 June 2018, aged 23. It was the second time he had cancer. The photo shows Adam with his Grandad, John Bayliss. The two had a great relationship, and Adam affectionately called him G-man, or the Gaffer. John had Alzheimer's, but also bladder cancer and he died on 9 October 2022, aged 88.Soon after Adam's diagnosis, we (James and Mark) decided to cycle from John o' Groats to Land's End. We simply wanted to do something challenging to raise £10,000 for Cancer Research UK (CRUK) because we know research saves lives.It was a foolhardy idea: though we had bikes and knew how to ride, we'd never cycled any great distance before. And neither of us are built like cyclists! Nevertheless, we set off in late August 2018, still very much in grief, and by the time we crossed the finish line in Cornwall, we cycled 1,100 miles and raised more that £35,000!While on that ride, we joked to each other: 'This has been a doddle! We're good enough to ride across the America!' Our wives did not find it funny, but this even more absurd idea started becoming a reality. Not only did we commit to cycling across the USA, we also increased our fundraising goal to £100,000!Having never really cycled before, we've ended up cycling 7,725 miles (excluding training), with an exceptional amount of money being raised for CRUK! In addition to John o' Groats to Land's End, we've cycled the Camino de Santiago (Camino Frances) in Spain, the North Coast 500 in Scotland, between all forty-two Anglican cathedrals in England, and across the USA, from New York City to Chicago, and then Route 66 to Los Angeles. Not bad for a couple of aging men who never really cycled before!Our motivation has been our love of Adam, and there are two ways we would like you to understand Riding for Adam:1) Riding FOR Adam. Every time we've ridden, we've carried Adam with us. We remember his life, his humour, and the impact he made on so many people's lives. We wish he was with us. Yet on our rides, we 'heard' him cheer us on...2) Riding for ADAM. Adam is a Hebrew name that has some connection to the word for 'red'. Appropriate given his ginger hair! But it is also used as a generic term for humanity. So, we we've been Riding for Adam we've done so for everybody because the benefits of research are universal. We have ridden for those whose lives will be changed by cancer, for their families and loved ones. And our Adam would have approved, because he was so 'other' minded.We have always ridden with hope. We hope for an end to cancer, for a day when cancer becomes an entry in history books. And this is not wishful thinking, for scientists are blessed with incredible intelligence and they are discovering ways to make that hope reality. Hope is based on the trajectory of past discoveries, current developments, and future outcomes. Or as we find in the Bible, and conflating hope with faith, 'Now faith is the assurance of things hoped for, the conviction of things not seen' (Hebrews 11.1).We've been blessed with an incredible amount of support from people, not least our respective wives. Without Penny or Karen our lives would be greatly diminished! Further, we have been brilliantly supported by Iain Every (Adam's godfather), who made sure we were hydrated and well fed. He's an excellent friend, and we were relieved that he was with us as we cycled across the USA.Visit www.rdidingforadam.com for more information and galleries. And please follow and like us on Facebook (@RidingforAdam1).

Cancer survival rates have doubled over the past 40 years. Consistent progress is being made but improvements to technology and ground-breaking work offer new opportunities to find different ways to prevent, diagnose and treat cancer and improve survival rates even further. Help Cancer Research UK improve results even faster.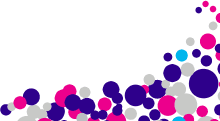 Latest updates
With Cancer Research UK Giving Pages more of the money raised goes towards beating cancer. Aside from the credit and debit card fees, every penny donated goes to Cancer Research UK.
All donations made to this page will automatically be transferred to Cancer Research UK.