Makala's Giving Page

Total raised
£358.50
+ £66.25 Gift Aid
143% of the £250.00 target
Sat 21 Sep 2019 - Sat 21 Sep 2019
Shine London 2019 - Full Marathon
I'm walking the Shine Walk to beat Lymphoma Cancer
My Story
Each year Cancer Research UK's scientists get closer to beating cancer, and they've helped double survival rates in the last 40 years. But we can't stop there.Only with our continued support can they turn this research into breakthroughs that save millions of lives. Every single pound you donate makes a difference to Cancer Research UK's groundbreaking work, so please sponsor me now. Myself and Jade have set ourselves a challenge this year, with a very sentimental value … we are participating in the Shine Walk in London, overnight we are going to walk a full marathon of 26.2miles in support of Cancer Research. It is more then likely cancer has affected most families in some way, with so many types of cancer to support. But there was one specific cancer that we felt quite passionately about and that we would like to raise money for, which is Lymphoma Cancer. Jade's Mum (Sue Chalmers) was diagnosed with Non-Hodgkin Lymphoma back in 2015. From Sue originally noticing a large bump on her chest and various doctors appointments, the doctors then confirmed the inevitable this bump on her chest was actually a clump of cells diagnosed as "High Grade Lymphoma." Non-Hodgkin Lymphoma is cancer in the lymphatic system, this type of cancer has more 60 different types and depending on the type will depend on the type of treatment. It is so incredibly important for doctors to find the type before they can provide the treatment. The following 6 months included rounds of chemo and radiotherapy to attack the cells, she also had to get a sample of bone marrow taken from her pelvic bone. Throughout all of the hurdles and the up and downs, Sue still remained so positive and her strong determination to beat the cancer thrived throughout. Amazingly, a year later Sue was given the all clear to say it was a relief to her or family and friends would of be an understatement. She was able return to work and enjoy her life as it was before the cancer – Throughout the duration she truly was an inspiration to us all. With the help and support from the hospital, doctors and nurses this may not have been possible and with your donations we may be able to help others that are currently encountering a similar story to Sue's. Please help us support a charity so very close to our hearts, any donations big or small will be massively appreciated by us both. We can ensure you all, we aren't coming home until we have crossed that line!

Survival rates for many types of lymphoma has increased significantly – now, twice as many people survive non-Hodgkin lymphoma as in the 1970s. And four out of five people will survive Hodgkin's lymphoma, compared to fewer than half of patients in the 1970s. Help Cancer Research UK improve effective treatments and survival with your donation.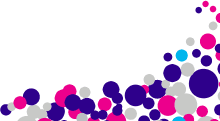 Latest updates
With Cancer Research UK Giving Pages more of the money raised goes towards beating cancer. Aside from the credit and debit card fees, every penny donated goes to Cancer Research UK.
All donations made to this page will automatically be transferred to Cancer Research UK.