Lynsey's Giving Page

Total raised
£0.00
+ £0.00 Gift Aid
Wed 1 May 2019 - Fri 31 May 2019
10,000 steps a day in May
I'm fundraising to raise money for Cancer Research UK. I am pledging to walk AT LEAST 10,000 steps every day in May. I will be wearing my Fitbit consistently to track my progress.
In memory of
Margaret Slowman
My Story
My mother in law had been ill for some months and it seemed that no one could pin point exactly what was causing her declining health. After a few weeks of feeling quite tired and having no appetite ( to the point where she wasn't really eating at all), suffering from night sweats and having quite badly swollen ankles, she was admitted to hospital for tests. She spent almost a week in hospital before she was put on a drip to keep her nourished and hydrated as she still couldn't bring herself to eat. She had become a shadow of the amazing Mother & Granny that she was in such a short space of time it seemed. We spent as much time as we could with her in hospital and tried to bring the grandchildren to see her as often as she felt up to it, and her devoted husband Douglas ( my father in law) never left her side. During her second week in hospital her condition worsened and she was becoming extremely tired and breathless and less able to hold a conversation. It was heart breaking to watch. Within 12 days of being admitted to hospital we received THE phone call. Sadly Margaret had passed in her sleep. At this point we were still waiting on test results coming back to confirm that it was Non-Hodgkin Lymphoma and how aggressive it was. This illness has left us all devastated at the sudden loss of Margaret. Douglas has lost his life partner, my fiance and his brothers have lost their mum and our children have lost their granny, with no time to prepare. I hope that by raising some funds and bringing more awareness around Non-Hodgkin Lymphoma that maybe more research can be done around this particular type of cancer. This particular cancer has a very small amount of funding dedicated to researching it; out of £103.7m only £7.6m during 2017/2018. (figures for 2018/2019 not yet available). In comparison to other cancers this is a very small contribution to research. Thank you for visiting my Fundraising Page. The money I raise will help fund life-saving research and to bring forward the day when all cancers are cured.

Cancer survival rates have doubled over the past 40 years. Consistent progress is being made but improvements to technology and ground-breaking work offer new opportunities to find different ways to prevent, diagnose and treat cancer and improve survival rates even further. Help Cancer Research UK improve results even faster.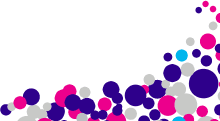 Latest updates
Lynsey needs your support. Be the first to make a donation.
Donate
With Cancer Research UK Giving Pages more of the money raised goes towards beating cancer. Aside from the credit and debit card fees, every penny donated goes to Cancer Research UK.
All donations made to this page will automatically be transferred to Cancer Research UK.