Lucy's Race for Life

Total raised
£90.00
+ £5.00 Gift Aid
360% of the £25.00 target
Sun 16 Jun 2019 - Sun 16 Jun 2019
In memory of
My Mum & twin sister who have survived cancer this past year & George part way along his journey
My Story
Every person's cancer journey is unique to them...and it was a real privilege to walk just 10k in support and memory of every single one today. Until last year our immediate family amazingly hadn't been knowingly 'touched' by cancer. Then my Mum received a diagnosis of Non Hodgkin's Lymphoma, including a life threatening grade 4 mutation in her femur. As a family, 3 generations of the fit and able females, my 5 month old grandson and my dog Oscar, met together in my parent's home town of Ipswich in June to take part as 'Rita's Rangers' in the Pretty Muddy 5k and 5k Race for Life walk...our small way of showing our support as she entered the hardest part of her treatment. Much to our joy and relief Mum was declared in remission late last year and slowly began to regain her strength, mobility and hair, after an operation to pin her hip and 6 grueling sessions of high dose chemotherapy. In January this year she celebrated her 80th birthday and continues to feel and look more like herself bit by bit as time goes on 😁 Then, almost a year to the day of my Mum's diagnosis my twin sister, Julie, was diagnosed with breast cancer aged 50...and once again we were reminded as a family of the fear and heartache cancer can envoke. But once again we have been fortunate to be a family that has yet another cancer survivor as after 4 operations, including a one sided mastectomy, Julie was declared cancer free and is currently recovering from her reconstruction surgery back in the states where she lives 😁 Today, on my twin sister's and my birthday weekend, it was really important to me to once again be a small part of the wonderful 'Race for Live' community to say 'thank you' and remind people it is possible to face and win against the big C. But also to honour all those individuals and families currently effected by cancer. Those like the Brayleys who fab 4 year old son George is currently 2 years into his 3 year treatment plan for Leukaemia. And those who have not been as fortunate as us and had to say goodbye to someone they love...you are especially in my heart and thoughts today. So, Oscar my dog, and I rocked up at the stunning Graves Park a bit late, (as always!) and headed off on our own little 10k journey to cheers from the start and our own special mention for being the last starters, ha! 😊 And complete with crutch, as I am currently recovering from dislocating my kneecap 6 weeks ago 🤦‍♀️ we did a double loop of a beautiful course through fields, woodland and the onsite farm...and were interviewed half way round by the lovely Heart FM team. The rain held off until the last few minutes and we were accompanied much of the way by the 'back' marshall, Neil, who is volunteering his time around the Yorkshire Race for Life circuit for the 14th year running, what a star! 🤩 But much to my, and his, surprise we parted ways 2/3rds of the way round when Oscar and I overtook 2 other lovely 10k ladies who had stopped for a rest and a bit of a picnic...go girls! 🎂 We completed the course in just over 2 hours and are already looking forward to our next one...and hopefully we'll be taking part as runners in that one! 😁 1 in 2 people will be diagnosed with cancer in their lifetime. Every single pound you donate makes a difference to Cancer Research UK's groundbreaking work, so anything you feel able to give to this amazing charity would be really appreciated.

Cancer survival rates have doubled over the past 40 years. Consistent progress is being made but improvements to technology and ground-breaking work offer new opportunities to find different ways to prevent, diagnose and treat cancer and improve survival rates even further. Help Cancer Research UK improve results even faster.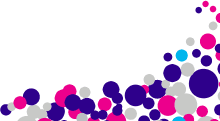 Latest updates
With Cancer Research UK Giving Pages more of the money raised goes towards beating cancer. Aside from the credit and debit card fees, every penny donated goes to Cancer Research UK.
All donations made to this page will automatically be transferred to Cancer Research UK.