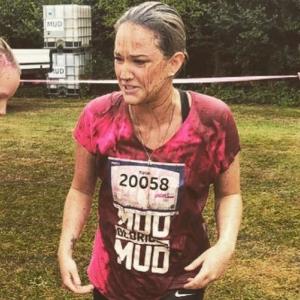 Kate's Race for Becs

Total raised
£340.00
+ £80.00 Gift Aid
340% of the £100.00 target
Windsor Pretty Muddy 5k 2021
Sat 9 Oct 2021 - Sat 9 Oct 2021
I'm taking on Race for Life Pretty Muddy so that I can honour my sister in law and in some small way.. make a difference.
In memory of
x Rebecca Rose Evans x
My Story
C A N C E R !!! This word never really scared me until I witnessed the aggression & magnitude it had on a healthy 32 year old new mum. My sister in law Beckie. Its violent & rapid attack on her body caused her the shocking loss of her life within 11 days of even finding out she was sick!! Leaving not only friends, family & a new husband behind, but a new baby boy of just 5 months old. No one could of seen this coming! A rare and aggressive form of breast cancer so small, it went undetected on an ultrasound AND a mammogram. My nephew is now 2 and a half, and watching him grow up without his mum, feels unbelievably cruel, and at times, utterly heartbreaking. She should be wiping his nose & tucking him in, and watching Peppa Pig on repeat a 1000 times a day! It's taken a really long time to process her sudden passing, and even to this day, it doesn't quite feel real. I often wake up, and for a split second, I forget that she's gone. Then it all comes back to me like a nightmare I wish I could wake from.. but I can't.. This is our reality! Cancer is our reality! Since then, I have heard countless of other cancer stories from friends and family (similar to Beckie's) some worse, some better.. the lucky few have had near misses, but sadly for the others, it's the same scary outcome.. loss of life! These men & women, young and old.. they were all fine.. until they weren't! And THAT is what scares the shit out of me! Cancer doesn't discriminate! It doesn't care who you are, how rich or how smart you are, how healthy you are, or how special you are to someone. It'll take anyone it can get it's hands on! We forget how precious, special & fragile life is sometimes. We take everyday things for granted and we shouldn't, because this life really is a gift.. whether it's long or short we should all celebrate the life we have been given. Statistically, there are more than 166,000 cancer deaths in the UK every year!! That's more than 450 deaths every single day, so you'd be hard pressed to find someone who hasn't been affected by some form of cancer in their lifetime. So with that being said.. I really need all of your help to make even a slight dent in the future hope for a cure. Please donate if you can, and if not, please share the link to others who may wish to donate. Beckie was a kind, intelligent, selfless, carefree, funny woman, who deserved so much better than what she got! This ones for you! We all love and miss you so much xxxx Thank you for taking the time out to read Rebecca's extraordinary story.

Cancer survival rates have doubled over the past 40 years. Consistent progress is being made but improvements to technology and ground-breaking work offer new opportunities to find different ways to prevent, diagnose and treat cancer and improve survival rates even further. Help Cancer Research UK improve results even faster.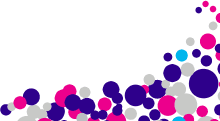 Latest updates
With Cancer Research UK Giving Pages more of the money raised goes towards beating cancer. Aside from the credit and debit card fees, every penny donated goes to Cancer Research UK.
All donations made to this page will automatically be transferred to Cancer Research UK.