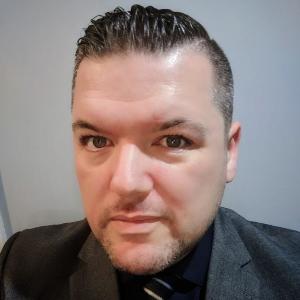 Karl & Jake's - Lands End Cycle Challenge Fundraising Page

Total raised
£600.00
+ £141.25 Gift Aid
240% of the £250.00 target
Tue 1 Sep 2020 - Wed 30 Sep 2020

Strava activity tracker
We are cycling from Portishead to Lands End 268+mile for Cancer Research UK
My Story
Thank you for visiting my Cancer Research UK Cycle 300 page. This September, before the end of the month, I will complete 300 miles on my bike for Cancer Research UK. I will be pedalling harder than ever because I want to raise money for life-saving research and help bring forward the day when all cancers are cured. Every penny makes a huge difference to vital cancer research so please show your support with a donation to my page. Life is not equal, it's not fair, it's short and fleeting. Moments turn to memories to cherish for a lifetime. Living with friends and family that have been affected by cancer over the years, you realise how fickle the illness is. It doesn't care about your age, colour, or your status or religious views. It just takes away someone you love. In the UK currently, static shows an estimated 2.5 million people are living with cancer in the UK in 2015, rising to 4 million by 2030 of that 38% of cancer cases in the UK are preventable. 1 in 2 people will develop some form of cancer during their lifetime. In the UK, the four most common types of cancer are breast cancer, lung cancer, prostate cancer and bowel cancer. I recently had a very mild scare with skin cancer, thankfully this was resolved by the wonderful efforts of our NHS. I was one of the incredibly lucky ones. But thousands out their battle daily for one more day, that next memory the next sunrise. I like to think that I try to show my children that they are more than themselves if you see someone struggling, give them a hand, to pay it forward. I have a 15yr old boy he's growing fast, becoming a man (a mini-me, proud Dad) I want him to expand his knowledge, to help those who can't help themselves and live his life to the full. I decided that it was time to take an adventure with his 'Oldman'. Jacob has a love of cycling if he's not on his Xbox he's on his bike. So in one of my mental moments I decided that a Bikepacking adventure would be fun, carry all of our equipment on the bikes and have a short holiday in the UK. Then came the idea of cycling to Lands End, the thought of the iconic photo of Jacob and I at the signpost with our bikes, it got me hooked. We decided if we were going on the adventure why not get sponsored for our efforts then we can record the views, Highs and lots of low's as we go. The choice of charity was easy for me, with my recent incident, a friend's wife who was recently diagnosed and that my mother-in-law passed a few years ago from cancer. So that was it, starting from Portishead we are to travel to Lands End on our bikes carrying what we need, following the coast as much as possible taking in the sights as we go. Getting sore, tired and possibly very smelly as we are making our memories, having our father and son adventure. We'll be posting on my Facebook site (Karl Higginson and other social media) with our daily updates, photos the highs and lows sharing our adventure. All we are asking is for a small donation to our giving page to help us as we go. Helping us to help others.

Cancer survival rates have doubled over the past 40 years. Consistent progress is being made but improvements to technology and ground-breaking work offer new opportunities to find different ways to prevent, diagnose and treat cancer and improve survival rates even further. Help Cancer Research UK improve results even faster.
Latest updates
With Cancer Research UK Giving Pages more of the money raised goes towards beating cancer. Aside from the credit and debit card fees, every penny donated goes to Cancer Research UK.
All donations made to this page will automatically be transferred to Cancer Research UK.