Kazza and friends Race for Life!

Total raised
£3,435.00
+ £755.00 Gift Aid
3435% of the £100.00 target
Sun 3 Jul 2022 - Sun 3 Jul 2022
My Story
I was diagnosed with Stage 2, grade 3 Breast Cancer on the 7th February this year. I was at the appointment alone and it came completely out of the blue. At the time l felt healthier than I've felt in years, I didn't fit the profile of a breast cancer patient at all. But I found something that didn't feel right and I went to the doctors. I was assured it was just a syst but thanks to a wonderful medical policy I was sat in front of a consultant 4 days later who told me there and then that it was cancer. I can't put in to words what hearing that felt like. Following further scans, biopsies and tests they actually found 4 lumps in one breast. The scariest thing about that is that I could only feel one with my hand. I had surgery 4 weeks later and am quickly moving through my treatment plan of Chemotherapy and radiotherapy to hopefully rid me of this for life. In the meantime, my purpose is to spread as much awareness as I can to as many men and women to check their breasts/bodies at least once a month for anything that feels different to their 'normal'. Early diagnosis saves lives. So cop a feel ladies and gents because you need to know what your healthy breasts feel like. Cancer can be curable. If it is found early. I signed up for this event only a few weeks after being diagnosed because I wanted something positive to focus on. At that point I still had hair, strength, energy and absolutely no idea about the road I faced ahead. At the time, 10k seemed like a stretch for me but doable. I'm not a runner, but I wanted a challenge. Now 5 days post Chemotherapy number 5, things are a little different. My body has been through it, I am slower, weaker and have a lot less hair! However, I am still going to do it. I will run as much as I can but will probably walk some of the way. The only goal I have is to cross the finish line, even if the event organiser's have packed up and gone home! I won't be alone, I have some of my amazing friends with me! At some of my lowest points I did consider not taking part but I have decided to for 3 reasons - Firstly it is to prove to cancer that I am in control of my body. Secondly it is to show my 10 year old son not to quit. Adapt, reassess, change the approach but don't quit. Thirdly, it gives me an opportunity to raise awareness about how important it is to regularly check our bodies for anything that may need medical attention. Early diagnosis saves lives. Hopefully my cheeky vest will draw some attention! We are grateful for any donation we receive, thank you Karen, Bish, Jo, Scott, Rachel and Sienna xxxxxxxx

Cancer survival rates have doubled over the past 40 years. Consistent progress is being made but improvements to technology and ground-breaking work offer new opportunities to find different ways to prevent, diagnose and treat cancer and improve survival rates even further. Help Cancer Research UK improve results even faster.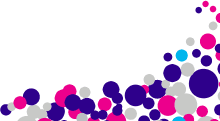 Latest updates
With Cancer Research UK Giving Pages more of the money raised goes towards beating cancer. Aside from the credit and debit card fees, every penny donated goes to Cancer Research UK.
All donations made to this page will automatically be transferred to Cancer Research UK.