Jenna's Walk All Over Cancer Fundraising Page

Total raised
£75.00
+ £6.25 Gift Aid
15% of the £500.00 target
Sun 1 Mar 2020 - Tue 31 Mar 2020
In memory of
Mark Oakes, Shirley Oakes & Pieter Riaan Benade - three of many, but who I personally knew and loved
My Story
Thank you for visiting my fundraising page. I moved to the United Kingdom from South Africa 2 weeks ago and am so proud and excited to get involved in these amazing events to help make a difference!! I heard about Walk All Over Cancer as I was walking to Harlow Town last week. When I got home, I searched for the page and signed up immediately. My motivation for doing this runs deep. Far too many people I love have felt the agonising effects of this disease. Far too many people I love have felt the deep loss of a loved one at the hands of this disease. I am Walking All Over Cancer for an end to the suffering of the victims themselves, as well as their loved ones. Far too many people are taken from us too soon. Far too many families are ripped apart, and far too many people are suffering at the hands of this disease. My heart breaks into a thousand pieces hearing the stories of pain, anguish and the pure devastation people have endured...at the hands of Cancer. "When somebody has Cancer, the whole family and everyone who loves them has Cancer too." My motivation for doing this are for the people I have loved and for the people who have lost their battle to Cancer, who are still fighting or do not even know their battle is yet to begin. I am doing this for the people I love and care for, the people who have come into my journey, who have lost loved ones dear to their own hearts, people I may not have met, but through stories of their lives, feel like I have a connection with. I am doing this for the people who have meant the world to me, who have lost a piece of their own worlds to Cancer. A beautiful lady who was a part of my journey for a while, who I love dearly, who suffered the tragic loss of her mother within months of the shocking diagnosis, while another suffered the debilitating loss of her young son. A dear woman I love lost her husband, while children lost their father and good people in this world lost their brother, as well as their mother within six very heartbreaking months. I am doing this for a beautiful young girl was heartbroken by the loss of her big brother, at the tender age of just 16. I am doing this for the family who lost their mother too soon, the family who was ripped apart, for the grandchildren who never got to meet their Granny, for the granddaughters who proudly carry her name as their second names in her memory. I am doing this for the family who needed their mom, for the man who needed his wife, for the girls who needed their role model and for the boys who lived for their mother. I am doing this for the people in my family, my friends, your family and your friends too. I am doing this for the tens of thousands of people effected by this disease, for the fighters, for the survivors, for the warriors and for the heroes who work tirelessly in some way to help beat Cancer in any way they possibly can, and for the broken left behind. My personal-life experience with Cancer is the loss of Mark Oakes in 2013. He was one in a million, and was adored by all who knew him. I miss you and how you brought fun to any occasion, laughter to any road trip and made every single day an adventure. I think of you every single day. You are alive and dancing in my soul today and every day. I think I speak for all of us who lost you now when I say, you are deeply missed and loved beyond measure. For the ones who lost you, for the ones who miss you, for everyone who holds you in their hearts and always will. Mark, in your memory, I am walking 10 000 steps a day this March. In your memory, I am joining the fight against Cancer. I have signed up to be one of these heroes, and I hope to make a difference in the fight against Cancer, the fight against pain, the fight against loss. To those currently fighting, to those currently suffering, to those who have fought the good fight, to all of us effected, to all of us missing a loved one, to all of us who have felt the devastation this disease brings with it. TOGETHER WE ARE TOUGHER THAN CANCER. TOGETHER WE CAN MAKE A DIFFERENCE. This March I'm walking 10,000 steps a day throughout the month to help beat cancer. Help me Walk All Over Cancer and fund life-saving research by making a donation to my page.

Cancer survival rates have doubled over the past 40 years. Consistent progress is being made but improvements to technology and ground-breaking work offer new opportunities to find different ways to prevent, diagnose and treat cancer and improve survival rates even further. Help Cancer Research UK improve results even faster.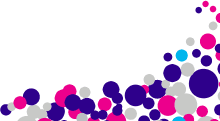 Latest updates
With Cancer Research UK Giving Pages more of the money raised goes towards beating cancer. Aside from the credit and debit card fees, every penny donated goes to Cancer Research UK.
All donations made to this page will automatically be transferred to Cancer Research UK.