Jade's Race for Life

Total raised
£810.00
+ £87.50 Gift Aid
810% of the £100.00 target
Brighton Pretty Muddy 5k 2021
Sun 19 Sep 2021 - Sun 19 Sep 2021
Getting muddy to raise money for Cancer Research!
My Story
Last year, cancer hit our family. On 1st August 2020, our dad was sadly diagnosed with cancer of the oesophagus. He was struggling with swallowing and food getting stuck in his throat, he was also suffering with awful heartburn/reflux. We didn't expect cancer, he could still eat some things and hadn't lost any weight so when he went for an endoscopy and cancer was found, we couldn't have been more shocked. This is a snapshot of his story! The next part of the journey involved lots of tests and scans to see if the cancer had spread. This was not easy, dad had various scans and things were found on his liver which meant a biopsy. When the results came through, thankfully the cancer hadn't spread! He had to attend all of these appointments alone due to covid. The plan was for dad to have chemo and then surgery if the chemo could shrink the tumour enough then more chemo. However, he faced some obstacles beforehand. During a laparoscopy to find out a bit more about the tumour, dad picked up an infection so only days after being discharged he was back in hospital. He had multiple tests to find out where the infection was (eventually found to be his liver), they tried a few types of antibiotics which eventually worked but it was massively touch and go during this time. He was also only allowed a visitor for one hour a day due to covid. A couple of weeks later, dad was back in hospital after getting some food stuck in his oesophagus. It would not budge and he had tried all doctor recommended methods prior to going back into hospital and none worked. From this, he had to have a stent fitted to make eating and drinking more doable. Visiting was again limited due to covid. These were massive setbacks, dads chemo had to be delayed due to these things and that didn't help his mental health. Dad was finally able to start chemo in December 2020 after having an iron infusion to prepare his body. Chemo was gruelling and most days dad struggled to get out of bed, shower and even talk. Again, attending alone. Chemo finished and dads scan showed that the chemo had shrunk the tumour enough for him to have surgery! Surgery was booked for March but wasn't without its risks. There was a risk of death, risk of a heart attack/stroke and risk of complications during the 8 hour surgery to remove the tumour. The day before, he rang around family and friends 'just incase'. The surgery ended up being 12 hours, they had to break his ribs to get access to the tumour and we all waited anxiously for a phone call afterwards. Once dad came around, he was confused and on alot of pain relief, but he had made it through the operation! He was not allowed any visitors as it was too much of a risk. The next step was having a scan to find out if all the cancer had been removed. On the day he was getting the results (over the phone), he facetimed me to tell me the absolutely fantastic news that all the cancer had been removed and he was cured and he didn't even need any more chemp! We both cried and were in complete shock. Dad said the consultant who did his surgery should get a massive payrise! Dad will now have reasonably regular check ins and its around a 12-18 month recovery time. It isn't the end of the journey, dad had to do most of it on his own due to covid, he couldn't see family and friends even outside due to the risk of getting covid or any kind of illness. He didn't expect to survive, the statistics for cancer of the oesophagus are awful, not many people survive because its usually caught too late. His stomach is much smaller due to them removing part of the oesophagus and bringing his stomach up to connect it (definitely not the technical terms used here!) which means he has to have small meals and won't be able to go and eat a proper meal in a restaurant again. HOWEVER, as my dad says, thats a small price to pay to stay alive! We are all so so thankful for the team of people who looked after him during his journey and mostly we are so happy that he is still here and we are not losing him. It has been the most difficult year, but he is on the other side of it and we can now celebrate that he isn't going anywhere. Please please please donate whatever you can, my dad would not be here if it weren't for the fantastic time and effort that goes into cancer research.

Cancer survival rates have doubled over the past 40 years. Consistent progress is being made but improvements to technology and ground-breaking work offer new opportunities to find different ways to prevent, diagnose and treat cancer and improve survival rates even further. Help Cancer Research UK improve results even faster.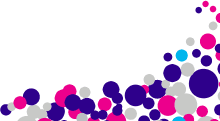 Latest updates
With Cancer Research UK Giving Pages more of the money raised goes towards beating cancer. Aside from the credit and debit card fees, every penny donated goes to Cancer Research UK.
All donations made to this page will automatically be transferred to Cancer Research UK.