Isabel's Race for Life

Total raised
£410.00
+ £100.00 Gift Aid
164% of the £250.00 target
Sun 12 May 2019 - Sun 12 May 2019
My Story
Why am I doing this? Tony's message from his wife Janine (a work colleague of mine) in January 2019 "Tony Rocks is just an ordinary bloke. Age 64 he had decided that he would retire after Christmas (2018) as he had worked enough Christmases over the years and this would be his last one. He was a chef by profession, he was overweight (never trust a skinny chef was his stock answer). He felt that in spite of being a big man he was quite fit he swam a mile three times a week and would take long walks on a weekend or when he had time. He had been married to Janine for the last 38 years and had three sons all of whom he was proud of and he had just been made a grandfather for the first time, life was good. Then came the bolt out of the blue. Whilst on holiday in September 2018 he had problems with swallowing. He didn't think anything more about it just a bit of indigestion but after the holiday he visited his GP Fortunately his GP immediately put him on the urgent pathway for some investigations. By October 2018 he had been diagnosed with stage 3 cancer of the Oesophagus. Life has changed for everyone dramatically. Wills were made, plans were being prepared, treatments started. Facing the reality that he was making decisions not for a long and healthy retirement but for sickness and the shorting of his life. He felt this was so unfair as he had worked hard all his working life. Facing and accepting that you have cancer is a grieving process not just for the person with cancer but for family and friends around you. You are so angry with the cancer that it can become all- consuming but after a while you just have to let it go and enjoy your time with the people around you that care. When I looked around me there are so many people who care. My immediate family have been wonderful and close friends have been so caring, but people who I hardly know or people who I know indirectly have been so kind and supportive. These girls that are running in my name are a prime example they have hearts of gold, and to me they are my angels." Postscript Sadly, Tony died unexpectedly soon from his cancer in March 2019, before we had run this race for him. We (my work colleagues and I) are now running as 'Tony's Girls' in his memory. I am not a runner and never though I would be, but I am now in training. Thank goodness for Couch to 5K - I'll give it my best shot! Cancer is happening right now, which is why I'm taking part in a Race for Life 5k to raise money and save lives. 1 in 2 people will be diagnosed with cancer in their lifetime. Every single pound you donate makes a difference to Cancer Research UK's groundbreaking work, so please consider sponsoring me now.

Cancer survival rates have doubled over the past 40 years. Consistent progress is being made but improvements to technology and ground-breaking work offer new opportunities to find different ways to prevent, diagnose and treat cancer and improve survival rates even further. Help Cancer Research UK improve results even faster.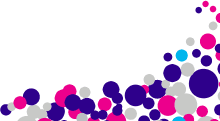 Latest updates
With Cancer Research UK Giving Pages more of the money raised goes towards beating cancer. Aside from the credit and debit card fees, every penny donated goes to Cancer Research UK.
All donations made to this page will automatically be transferred to Cancer Research UK.