The Sabbatical

Total raised
£500.00
+ £125.00 Gift Aid
100% of the £500.00 target
Sun 4 Apr 2021 - Fri 30 Apr 2021
The Sabbatical - Fundraiser
My Story
To Our Grandchildren 8 years, add in COVID-19 and a 2nd National Lockdown, has finally driven me to collate my thoughts, and put pen to paper (finger to keyboard), and bring the 'Sabbatical' to life. This may come across as a bit of a riddle - but there is a modicum of logic involved. The time line of 8 years is easy to remember, as this relates to our first Grandchild (JJ) coming into our lives. An amazing, joyous and momentous occasion - one never to be forgotten. Around the same time as JJ was born - our family lost my Brother-in-law David to a brain tumour, my cousin Tim to pancreatic cancer, followed within a short period of time by my cousin Pete (Tim's younger brother) also to pancreatic cancer. Three amazing people who all achieved great things in life. The 'Sabbatical' came about due to Tim's funeral which was attended by Pete and his loving family. Tim, Pete and I went back a long way and a story in its own right – they were very dear to me. After the church service came the committal and I watched Pete, his wife and 3 children bury his older brother – knowing the funeral they could well attend next, may be his. The funeral concluded at a pub in (North Yorkshire) - during which time Pete and I had a long chinwag about Tim, our parents, and many great times gone by. The tear jerker at the end being Pete's comment "I'll see you soon" followed by a pause and "Maybe not". Pete ever the pragmatist knew time was not on his side. I was never to see Pete again. Those fateful few months led me to dwell on how I'd never known any of my Grandparents – all died before I was born and I've little knowledge, background or understanding of them. What if I was to die? What would my new born Grandson (JJ) know about me, his Grandpa? Hence the concept of the 'Sabbatical' came about. A simple explanation of the 'Sabbatical' relates to 52 places in the World, Granny and I've visited and loved. Each highlighted and demonstrated via pictures I've taken at the various locations. To accompany the 52 places: - 52 composers and pieces of classical music I treasure, followed by 52 musicians and songs recalling occasions and memories, 52 authors and books I've enjoyed and broadened my horizons, the final element 52 fine wines consumed in the company of friends - in the 52 places. I'm sure the question forming in your brain must be: - "How will that help young JJ understand his Grandpa"? The simple answer: - If JJ were to visit the 52 places, listen to 52 composers, enjoy 52 great songs, learn from 52 books, and drink 52 fine wines. He may well know diddly-squat about his Granny and Grandpa – but, he'd have one hell of time and what a journey. And just maybe; he would understand and gain an insight to his Grandparents - who knew (still do) a thing or two about enjoying themselves. A valuable lesson in life. So for JJ, as well as Lozzie and baby Sandy (We've since been blessed with 2 additional Grandchildren) – when the time is right, you may well contemplate embarking on the 'Sabbatical'. Current circumstances from Granny and Grandpa's point of view, due to the imposition of a Global Pandemic and Lockdown, means travel is out for now. But that doesn't stop us from sharing our memories of places, music, books and fine wines with you and others. Enjoy – Grandpa If you decide to follow 'The Sabbatical' and derive pleasure from this – maybe you would like to make a small donation to 'Cancer Research UK' and make a difference to the lives of others.

Cancer survival rates have doubled over the past 40 years. Consistent progress is being made but improvements to technology and ground-breaking work offer new opportunities to find different ways to prevent, diagnose and treat cancer and improve survival rates even further. Help Cancer Research UK improve results even faster.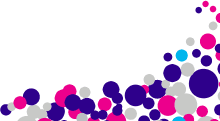 Latest updates
With Cancer Research UK Giving Pages more of the money raised goes towards beating cancer. Aside from the credit and debit card fees, every penny donated goes to Cancer Research UK.
All donations made to this page will automatically be transferred to Cancer Research UK.