I Don't BEER-lieve It - Sobriety!

Total raised
£0.00
+ £0.00 Gift Aid
Cancer is all too familiar. Millions have been affected. Time for us to turn the tables.
In memory of
Ronald Holliss Dennis Styles
My Story
Cheers to Sobriety! James and I are going SOBER for January - I don't believe it either! But we are donning our resolve, putting down the pint glasses (unless they contain water!) and going dry for January. Please donate to the cause (it's a good way to give to charity but still be able to enjoy that glass of beer we'll be longing for!) So it'll be tough, why are we doing it? Because cancer is tougher and the more research we can do the more we can fight it. Everyone is affected at one time of their lives by cancer. Be it a friend, a work colleague, a family member, young or old, cancer is wrought. James's Story My Uncle passed away from Leukemia before I was born, so when I did finally come along my Grandfather saw it as a second opportunity to help raise a son. He taught me photography, how to maintain plants and a garden, he would tell me tales about his time in the war. He was a proud countryman and we would often spend hours walking the hedgerows and woods around his home. I never really came to terms with his Brain Tumor, it was as though I refused to accept it. After he had been diagnosed, I remember being told about it and saying 'yeah,but he'll pull through won't he? He always does'. Even at 18 I had a slight naivety about it all. Regardless of what I thought, 6 months later he had died. I've never felt compelled to do anything like this before but seeing how the last decade has affected my Grandmother who is now on her own and seeing what Katie and her family went through last summer, anything we can do to make a difference is worthwhile. Katie's Story My Grandad passed away earlier in 2016 from a rare form of stomach cancer and the whirlwind of the Cancer Story hit our family again. It can only be one thing - devastating. To watch him go through radiology - to get up and battle through each day with a stoic sense of resolve - you just can't imagine how much it takes to do so and how much it also takes away. He and my Granny were such a huge part of my childhood and I remember them as though they would be there forever. I'd like to make a difference as only my Grandad could, with his strength, determination and alacrity, to approach this and give as much as back as we can. What they have been through, makes going dry for January appear easy, but please donate and make it worth it. As you are giving someone else a chance to fight cancer. Donate today and help bring hope to the Cancer Stories of those born tomorrow.

Cancer survival rates have doubled over the past 40 years. Consistent progress is being made but improvements to technology and ground-breaking work offer new opportunities to find different ways to prevent, diagnose and treat cancer and improve survival rates even further. Help Cancer Research UK improve results even faster.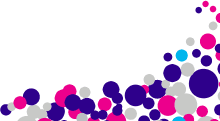 Latest updates
Katharine needs your support. Be the first to make a donation.
Donate
With Cancer Research UK Giving Pages more of the money raised goes towards beating cancer. Aside from the credit and debit card fees, every penny donated goes to Cancer Research UK.
All donations made to this page will automatically be transferred to Cancer Research UK.