Helen's Race for Life

Total raised
£290.00
+ £66.25 Gift Aid
290% of the £100.00 target
Sun 30 Jun 2019 - Sun 30 Jun 2019
My amazing mum battled first breast cancer and then secondary brain cancer. Some of the treatment she received was created by research done by cancer research from donations raised.
In memory of
My wonderful mum who never gave up fighting and is always in my heart. A true inspiration xx
My Story
My amazing mum was diagnosed with breast cancer which was devastating news for us all. Mum bravely went through the chemotherapy, losing her hair and having to fight infections when her immune system was low. She had to have a blood transfusion and ended up in hospital a couple of times. It was a difficult journey on occasions but after a mastectomy and radiotherapy she seemed to be over it and things seemed to get back to normal. Unfortunately about 6 months later after not feeling well we got the news she had a secondary cancer and this was in her brain. After another bout of radiation which again saw her lose her hair, things went downhill quite rapidly. She had several tumours and an operation was out of the question but you still cling to the hope of a miracle!! It is very very difficult to know that the person you love is going to die from this terrible disease. Think about it for a moment.... all your plans, hopes and the life you can live with your family , gone ... in that moment of realisation you have no control and that is a frightening feeling. But how did it feel for my mum? I can't imagine I never had that conversation with her, she never spoke of it and just bravely soldiered on. You just have to cope the best way you can and get through it. These brain tumours affected sight, memory and mobility. It was like having a different person there, sometimes there were odd glimpses of my mum but they got fewer and fewer. She bravely fought on but she was in a lot of pain. Within 5 months of this second diagnosis mum had passed away. My mum had so much to live for, family weddings, new babies being part of a loving family and a zest for life. She was a very young 76 years old with a busy and independent life which she shared with family and friends . She was a wonderful Mum, sister, Nan and Great Nan. She was generous and kind, loved the garden and a crossword. Loved a family get together or a day out. Cancer robbed her and us of these things. Cancer can take your hopes and dreams, your dignity, your independence, your control and your life. I am lucky I have a lifetime of happy memories of my mum but sometimes it's hard to forget the things you have been through and seen . That's why I'm doing this 10k race for life, to raise money for more research so other people might get that extra time with their loved ones 1 in 2 people will be diagnosed with cancer in their lifetime. Every SINGLE pound you donate makes a difference to Cancer Research UK's groundbreaking work, so please sponsor me. Thank you for your time.

Cancer survival rates have doubled over the past 40 years. Consistent progress is being made but improvements to technology and ground-breaking work offer new opportunities to find different ways to prevent, diagnose and treat cancer and improve survival rates even further. Help Cancer Research UK improve results even faster.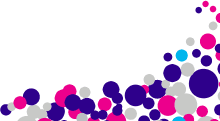 Latest updates
With Cancer Research UK Giving Pages more of the money raised goes towards beating cancer. Aside from the credit and debit card fees, every penny donated goes to Cancer Research UK.
All donations made to this page will automatically be transferred to Cancer Research UK.