Elizabeth's fundraising page

Total raised
£1,065.00
+ £203.75 Gift Aid
London - Richmond 5k 2017
Simply the Royal Marsden – Professor Harrington, Peter Clarke and Fiona McNeil all amazing Humans
In memory of
My Daddy and Christine Liebenhals my cousin
My Story
When I decided to do this I sat quietly and reflected on the last 15 years and how my journey with Cancer has been. The big C first came into my life when I was 30 – promptly took over my dadas kidneys and took him 7 weeks later. It was brutal to experience and heart wrenching to see – as whilst it savaged my dadas body it left him mentally alert. I will never ever forget the courage and strength he had right up until the end. He was only on morphine for the last 24hrs. I loved him with all my heart and was devastated when he had to leave. Then Cancer headed off to upset some other people in my wider family and friends with some good and some sad results but came back with a vengeance to me in 2014. My beloved "sister like" cousin Christine was diagnosed and had a gruelling year ending in a false all clear only to find it had hidden itself and taken hold elsewhere and we lost her in May 2015. It was devastating. August arrived and the Big C thought to seek out my fabulous wonderful and amazing partner. A fit and healthy professional sportsperson whose desire and passion to be a first team manager is deeply rooted in his being. A wonderful father and truly exceptional partner had a serious knock back. Throat cancer which was stage and grade 4. An Operation and 6 weeks of Chemotherapy and Radiotherapy every day took its toll. He lost over 2 stone, was hardly able to eat or drink but still he battled through, always with his wonderful smile. I am beyond proud to say that whilst still under the RMS he remains one of their most cheerful and fabulous success stories to date. Move on to Jan 2017 and Cancer made another appearance this time with my mum. Breast Cancer – Stage 1, Grade 3. To say she has handled it with the sophistication and class she always has, is an understatement. Make up duly applied after the 1st day and back to work within the week of her operation - she is a truly and remarkable and inspirational person. So if I can get to show my family - past and present, how much I love and admire them, if I can have half the perseverance, stamina, strength and drive they had to fight the big C then I can run this 5k and I can thank the RMS for all that they do.

Cancer survival rates have doubled over the past 40 years. Consistent progress is being made but improvements to technology and ground-breaking work offer new opportunities to find different ways to prevent, diagnose and treat cancer and improve survival rates even further. Help Cancer Research UK improve results even faster.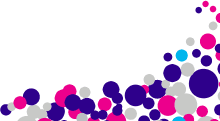 Latest updates
With Cancer Research UK Giving Pages more of the money raised goes towards beating cancer. Aside from the credit and debit card fees, every penny donated goes to Cancer Research UK.
All donations made to this page will automatically be transferred to Cancer Research UK.