Daniel's Giving Page

Total raised
£160.00
+ £20.00 Gift Aid
160% of the £100.00 target
Shine London 2019 - Half Marathon
Sat 21 Sep 2019 - Sat 21 Sep 2019
I'm walking at Shine Night Walk for grandad in the fight to beat cancer.
My Story
I'm walking the Shine Night Walk in September for my Grandad Brian who has Myeloma. Grandad has been affected by Myeloma for 2 years now, with constant relapses and remissions requiring continuous trips to the hospital and doctors for blood tests. And all of this while caring for my Nana Gill full time. Yet despite all of this never once has he complained or felt like giving up. In that true British style he's soldiered on. So here's to Grandad! What is Myeloma? Myeloma, also known as multiple Myeloma, is a blood cancer arising from plasma cells. Plasma cells are a type of white blood cell made in the bone marrow.Plasma cells form part of your immune system. Normal plasma cells produce antibodies, also called immunoglobulins, to help fight infection. Myeloma develops when DNA is damaged during the development of a plasma cell. This abnormal cell then starts to multiply and spread within the bone marrow. The abnormal plasma cells release a large amount of a single type of antibody – known as paraprotein – which has no useful function. Unlike many cancers, myeloma does not exist as a lump or tumour. Most of the medical problems related to myeloma are caused by the build-up of abnormal plasma cells in the bone marrow and the presence of the paraprotein in the body. Myeloma affects multiple places in the body, which is why it is referred to sometimes as 'multiple' myeloma. Myeloma affects where bone marrow is normally active in an adult, such as in the bones of the spine, skull, pelvis, the rib cage, long bones of the arms and legs and the areas around the shoulders and hips. Each year Cancer Research UK's scientists get closer to beating cancer, and they've helped double survival rates in the last 40 years. But we can't stop there. Only with our continued support can they turn this research into breakthroughs that save millions of lives. Every single pound you donate makes a difference to Cancer Research UK's groundbreaking work, so please sponsor me now.

CAUSE
Diagnosing cancer early
Spotting cancer early improves the chances of successful treatment. That's why Cancer Research UK is doing everything it can to ensure that more people are diagnosed at an earlier stage. Your donation can help fund research into screening tests and other ways to detect cancer early.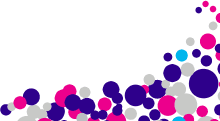 Latest updates
With Cancer Research UK Giving Pages more of the money raised goes towards beating cancer. Aside from the credit and debit card fees, every penny donated goes to Cancer Research UK.
All donations made to this page will automatically be transferred to Cancer Research UK.