Claire's Veg Pledge

Total raised
£0.00
+ £0.00 Gift Aid
In memory of
Jessie Smith 'wee granny'
15th Sep 1936 - 6th Apr 2016
My Story
In March 2014, my 'wee granny' received the news that she had multiple myeloma. Multiple Myeloma is a cancer of plasma cells inside the bone marrow. This form of cancer is not curable. Her fight began. Pain management was key to her strength in this journey. In July 2015, gran received the news that she was finally in remission. Christmas day 2015, gran seemed poorly. Showing signs that things may not be as well as they had been recently. January 6th 2016, I held my grans hand as we received the news that she was no longer in remission and the cancer was more aggressive than before. Due to grans later age, chemotherapy treatments were limited. Chemo was hard on her but she fought. Every treatment day, I would sit by her side and we would talk about all the happy things she loved so much. Blood transfusions became a weekly thing too. After every transfusion, gran was so happy and full of energy. We would all joke and say she was 'blood drunk'. Gran found this very hilarious. Chemo wasnt working and gran was on her last hope on a different chemo treatment. This treatment required gran to take other medications to support the chemo. Steroids being one. On 1st April 2016. Gran began to feel quite poorly very quickly. Assuming it was the chemo, she went to bed to rest. The next day, gran took a turn for the worst. I called for doctor and we were soon rushed to Forth Valley Royal Hospital in an ambulance. After examinations were made, I received the news that my gran wasn't going to survive much longer. The steroids caused an ulcer to form which burst causing a gastrointestinal hemorrhage. Gran developed Sepsis. She was so tired and her immune system so weak due to Multiple myeloma. In the early hours on the 6th April, I received a call from the nurse looking after my gran. She told me that gran wasn't going to have long left and to get to the hospital as soon as possible. Myself, my gran's sister and my gran's two nieces were by her bedside and holding her close as she took her last breath. 6th April 2016 8.26am, we said our goodbyes to my 'wee granny'. This little pledge might not seem much, but by doing it, I'm raising money to put to a cause to help someone, maybe someday, so that they may not have to go through what my gran went through. Maybe a step closer to saving a family from enduring the same heartache I endure everyday caused by cancer. To my 'wee granny'.... I miss you.

Cancer survival rates have doubled over the past 40 years. Consistent progress is being made but improvements to technology and ground-breaking work offer new opportunities to find different ways to prevent, diagnose and treat cancer and improve survival rates even further. Help Cancer Research UK improve results even faster.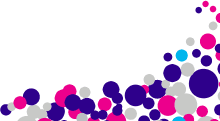 Latest updates
Claire needs your support. Be the first to make a donation.
Donate
With Cancer Research UK Giving Pages more of the money raised goes towards beating cancer. Aside from the credit and debit card fees, every penny donated goes to Cancer Research UK.
All donations made to this page will automatically be transferred to Cancer Research UK.