Benjamin's Giving Page

Total raised
£181.00
+ £3.75 Gift Aid
18% of the £1,000.00 target
2019 ABP Southampton Marathon
Sun 5 May 2019 - Sun 5 May 2019
In memory of
Jeanine Pignon
My Story
Hey, I am running my first marathon at the ABP Southampton Marathon 2019 that will take place on the 5th of May. I will be running with university friends James and Nick and our goal is to complete the marathon under 4 hours!! This will be a huge challenge but should be fun!! I think the obvious question is: why did I choose to support a cancer research charity? So here is my answer. Cancer is costly. First and foremost, there is the human cost, that is comprised of the suffering that a diagnosis of cancer brings in its wake. Behind every report of a new cancer case is an individual, accompanied by family and friends drawn into this singular event. The traumatic experience of a cancer diagnosis is a universal one, played out in every community worldwide, every day. I have experienced the consequences of cancer first hand. I think of my maternal grandparents who were fortunate enough to have access to early screenings and appropriate treatments in midlife (bowel and skin cancers) and today. But I also think about my babysitter after school while I was growing up in Marseille, Madame Pignon, who was an extraordinary and generous which I am very thankful to still have them among us person but wasn't so fortunate ....when her cancer was detected, the tumour located in her bile duct had already metastasized into her liver. Jeanine worked at the local nursery school I attended and minded children at her house after school. I have fond memories of my friends and I playing football or basketball in her small garden or playing video games for hours on end until ours parents came to pick us up. I also remember the times when winter came around and she would give us toy catalogues and would ask us what we wanted for Christmas. Then on Christmas day we would all receive her presents. She was a beloved member of the neighbourhood and dedicated her life to taking care of children and making them happy but she unfortunately passed away before she could really enjoy her well deserved retirement Cancer also has a societal cost; enormous human potential is lost and the treating and caring for an increasing number of cancer patients has an escalating economic impact. The WHO reported that the annual economic cost of cancer in 2010 was estimated at approximately 1.16 trillion USD and has been increasing since. This ever-increasing cost is a burden on less economically developed and more economically developed countries making it impossible for us to just treat our way out of cancer. We will have to devise effective prevention strategies in order to hope to overcome it. Therefore, I chose to support Cancer Research UK, because they are fighting cancer on every front. Not only do they work on developing and testing new cancer drugs but are investing a lot into radiotherapeutics which is an intensive research area that isn't as commercially attractive to commercial funders compared to drug development but plays a crucial part in cancer treatment. They are also putting a lot of effort into improving and speeding up cancer diagnosis as well as finding ways to monitor the success or failure of treatments. Screening is another important aspect to beat cancer: the earlier you can detect it, the greater the chance of successfully treating it …therefore they are also investing in several projects looking at cancer screening including UKCTOCS (UK Collaborative Trial of Ovarian Cancer Screening). But cancer research is not just about treatment and detection, it is also about trying to understand what causes cancer. It is known that diet is important in determining our risk of cancer, but we are still in the dark as to how. That is why Cancer Research UK is funding the two UK arms of the European Prospective Investigation into Cancer and Nutrition (EPIC). They have also funded research on finding genes that are linked to certain types of cancer such as breast, prostate, bowel and lung cancer. Understanding what causes cancer and who gets it is very useful in order to prevent its appearance in the first place. For example, they are campaigning on childhood obesity by trying to implement junk food ad restrictions before 9pm as this kind of marketing impacts children's eating habits. Obese children are more likely to become obese adults … and obese adults are more likely to develop cancer. And obesity is the biggest cause of cancer in the UK after smoking. I hope that answers your question. Together we will beat cancer.

Cancer survival rates have doubled over the past 40 years. Consistent progress is being made but improvements to technology and ground-breaking work offer new opportunities to find different ways to prevent, diagnose and treat cancer and improve survival rates even further. Help Cancer Research UK improve results even faster.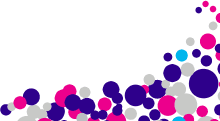 Latest updates
With Cancer Research UK Giving Pages more of the money raised goes towards beating cancer. Aside from the credit and debit card fees, every penny donated goes to Cancer Research UK.
All donations made to this page will automatically be transferred to Cancer Research UK.