Angela's a life worth living

Total raised
£1,002.00
+ £200.50 Gift Aid
200% of the £500.00 target
In memory of
Angela Mary Simpson (Newby)
25th Feb 1958 - 7th May 2022
My Story
Thank you for visiting my Donate in Memory of Angela page. Angela was my wife and best friend for over 41 years and started supporting Cancer research during our first years of marriage when money could be quite tight, but she set up a direct debit then and it has been in place ever since. Although Angela was poorly for most of her life and had to undergo multiple surgical procedures she never let it get her down and had a great deal of strength and humour with what life had thrown at her. We have had a wonderful married life together and great relationship with Angela's Mum (Brenda 96 and still going strong) and Dad (Ted who passed some years ago). We have had the love and joy of bringing up our daughter Elleanor and now her Family of Husband Andy and children Jaxson and Tyler who Angela doted over. But in 2009 after a period of good health, out of the blue Angela was diagnosed with breast cancer and life seemed rather unfair ! After the shock however Angela dusted herself down stated that at least she'd paid into the fund that was now going to treat the ***** disease and how long before she could go on holiday again. That was Angela and she continued to fight the cancer with good humour, occasionally tears and a few expletives, but never willing to give in right until the end. The People who have donated in the past, I 'am sure helped to give my soul mate, wife and friend extra years to attend our daughters wedding in Disneyworld Florida, to see wild elephants in Sri Lanka, swim with sharks, dolphins and turtles in the Indian Ocean in the Maldives and have the joy of being a grandmother (Mama) to Jaxson and Tyler. I'll love and miss her today, tomorrow and forever. With every donation we can help to give the gift of time to future CANCER FIGHTERS to "live a life worth living". Angela loved flowers but she loved the time that cancer research gave her more. So instead of that big display of blooms, maybe a few simple flowers and a donation. Thankyou. Martin Simpson one half of the real "SIMPSON'S Cancer Research UK supports research into all aspects of cancer through the work of over 4,000 scientists, doctors and nurses. Please donate today and help to bring forward the day when all cancers are cured. If you are a UK taxpayer the value of your donation can increase by 25% under the Gift Aid scheme – at no additional cost to you. Please tick the Gift Aid box when you donate.

With almost 140 women diagnosed every day, breast cancer is the most common cancer in the UK. And, although rarer, around 350 men are also diagnosed with breast cancer every year. The good news is more than two-thirds of women now survive 20 years or more. Help Cancer Research UK find new ways to diagnose and treat the disease.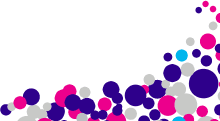 Latest updates
With Cancer Research UK Giving Pages more of the money raised goes towards beating cancer. Aside from the credit and debit card fees, every penny donated goes to Cancer Research UK.
All donations made to this page will automatically be transferred to Cancer Research UK.