3500toendit

Total raised
£79,932.83
+ £2,842.67 Gift Aid
39% of the £200,000.00 target
Walking coast of England & Wales
Let's eradicate cervical cancer in just one generation!
In memory of
Melitta Carter
My Story
What am I doing? From June 2018 to June 2019, I'll walk 3,500 miles around the coast of England and Wales. You can find more info here: https://www.3500toendit.com/ That's crazy! Why? To get everyone excited about eradicating cervical cancer in just one generation! Cervical cancer is caused by the HPV virus and a safe, effective vaccine exists. We've eradicated smallpox and polio through vaccination. Now we can do the same for cervical cancer. And save the lives of the 250,000 women (daughters, wives, mothers, sisters, partners, friends...) who die from it every year. OK, but why I do I feel so strongly about this? Because my beautiful, wonderful wife, Melitta, mother of our three children, sister, daughter and beloved friend to many, died of cervical cancer in 2015. That's Melitta in the picture. She gave us life; this is the least I can do for her. Think of your daughter, your partner, your mother, your sister, your friend... Who with? I'm partnering with Cancer Research UK to raise awareness and £200,000 to fund research to help end cervical cancer. All funds go to a CR UK-supported research project at the University College London led by Dr Jo Waller. She's investigating how to persuade more people to get vaccinated against HPV and regularly screened. Here are more details: https://www.3500toendit.com/jo Am I really serious that we can eradicate cervical cancer in a generation? Take a look at what's happened in Australia. They've had 10 years of HPV vaccination now, reaching 90% of the eligible age group. HPV infection has dropped by 90%. Hardly anyone from that age group can ever get cervical cancer. Imagine that everywhere... OK, so what can each of us do to eradicate cervical cancer in a generation? Four things: 1. Pass on this message to anyone you care about. 2. Get the HPV vaccination, if you're in the right age group. (Ask your doctor.) 3. Check on whether screening is overdue, if you're a woman in right age group. (Ask your doctor.) 4. Donate.

All funds raised will go to support Dr Jo Waller, at the UCL Department of Behavioural Science and Health, who is investigating why some people don't participate in HPV vaccination and cervical screening. This research aims to increase informed uptake and ultimately reduce the impact of cervical cancer.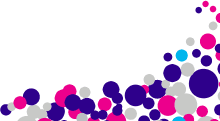 Latest updates
With Cancer Research UK Giving Pages more of the money raised goes towards beating cancer. Aside from the credit and debit card fees, every penny donated goes to Cancer Research UK.
All donations made to this page will automatically be transferred to Cancer Research UK.